Looking for operator in Bleiswijk!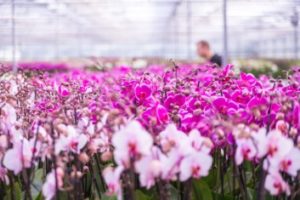 On behalf of our customer Stolk Flora B.V Bleiswijk (Orchids) we are looking for an employee for the operator role.
We are looking for a motivated person who dares to take responsibility.
Amongst other things you are responsible for computer and team management.
We are looking someone for a longer period.
Requirements:
* Computervaardigheden en kennis van Microsoft Office en Microsoft Excel
* Communicatieve kennis Pools en daarnaast Engels of Nederlands
* Rijbewijs
* Ervaring in een bepaalde functie of iets dergelijks is welkom
* Ervaring in de bloemenindustrie is een pre
* Goed in mensen motiveren
Interested? Please contact:
Martyna Pietkiewicz
+31 (0) 629 588 220
martyna@vzmuitzendgroep.nl