Ervaren glastuinbouw medewerker gezocht!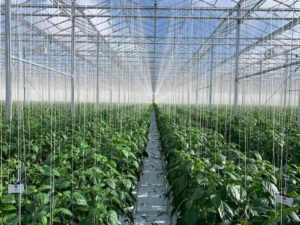 Ervaring in de glastuinbouw en opzoek naar werk?
Wij zoeken mensen voor de werkzaamheden van:
* Toppen en draaien van Paprika's
* Dieven en draaien van Tomaten
Zowel in regio Zuid – Holland als Friesland.
Ben je ZZP'er of wil je liever in loondienst, alles is mogelijk.
Voor meer informatie kunt u contact opnemen met Ibrahim Ala 06-12063019 of Ibrahim@vzmuitzendgroep.nl.
Experience in working in a greenhouse and looking for work?
We are looking for people doing:
* Toppen & draaien peppers
* Dieven & draaien Tomatoes
In the region of South Holland and Friesland. Both self-employed persons or salaried paid are welcome.
For more information, please contact Ibrahim Ala 06-12063019 or e-mail Ibrahim@vzmuitzendgroep.nl .